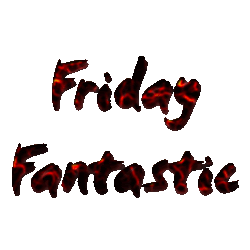 Can't think of what to do in Adelaide on the weekend?
We've got the best long weekend idea for you..
Locusts, crickets, whatever you want to call them, they are everywhere in Adelaide. Why not do your bit and get rid of these nasty little insects!
Here are some locations that you can find them at:

The Garden of Unearthly Delights
WOMADelaide
Located in Botanic Park,
WOMADelaide
is on again. There you will find a plethora of the creepy crawlies for you to catch. Just don't squish any as it may upset the hippies grooving along to the world's best musicians, dancers and DJs such as
Afro Celt Sound System
and
The Creole Choir of Cuba
.
Future Music Festival
Locusts might be attracted to awesome beats. If this is the case, located in Rundle & Rymil Park on Monday is the
Future Music Festival
. There will definitely be some fantastic tunes playing loud enough to be heard as far as Gawler, with performers such as The Chemical Brothers, Pendulum, MGMT and many more. It's more than likely though that the kiddies will squash a majority of the critters in the mosh pits, so a different venue may be more prosperous.
The Adelaide Cup
Monday is a public holiday for
The Adelaide Cup
. The race track out at Morphettville racecourse will be lusciously green. This has got to be a locusts dream feed. We can't let the buggers be happy, get a good feed and multiply! Perhaps it would be worthwhile having a flutter to increase your savings to get out and purchase multiple butterfly/locust nets. You can hand them around to people in the area to help you. My tip is in Race 8, Big Ted. Currently at 51-1, that will give you a handy profit if it wins!
Now get out there are get catching! There isn't much time. These little buggers will take over our fine city without your help this weekend. They are getting bigger and bigger, look!!
We'd love to see your weekend pictures (and locust pictures) via
tork.southaust@gmail.com
.
Have a great weekend.
If you liked this post, please share it!