At the Adelaide and South Australia blog, we encourage folks to tell their own version of Adelaide and South Australia in the
Your SA series
.
Adya_Miriyana sent in this magnificent shot of the Onkaparinga River. Blue sky with the sun breaking through the clouds. Cool.
Chris_tamits sent this is house ruins from Brenda Park, Morgan. You find lots of these scattered around the country. Popular for photography and oil paintings.
Dodge_ sent Einstein on a bike. Must have drank too much as he is legless. Hilarious? Yes..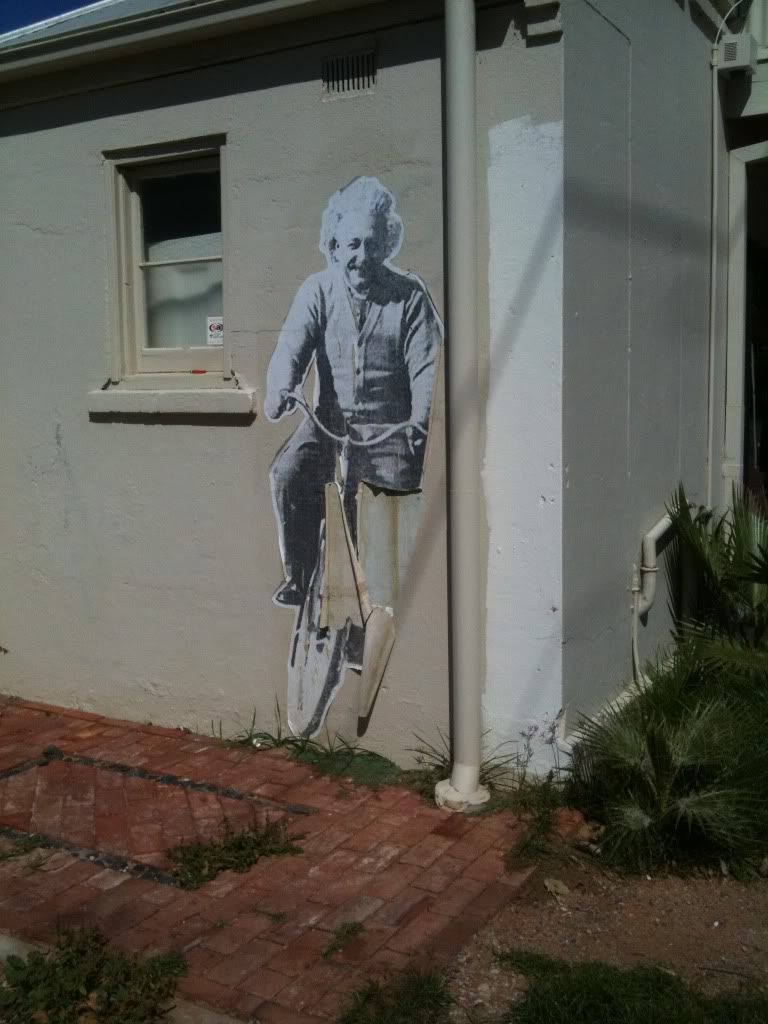 If you liked this post, please share it!