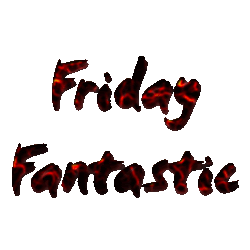 Can't think of
things to do in Adelaide on the weekend
? Every Friday we'll provide you with a "Friday Fantastic" idea!
2011 Girlfriend Rimmel Model Search
The 21st annual Girlfriend Rimmel Model Search is on this weekend at Westfield Marion shopping centre.
Now, if you are a teenage girl aged 13 or older, then this is the weekend for you. If you've ever wanted to give modelling a go, then rock up and give it a crack! You get a free goodie bag for entering as well, full of makeup and other goodies! The winner gets two modelling contracts for two years. There are also plenty of awards that you can be in the running for, (eg. future talent/entertainer award). So, if you attend, let your personality shine! Perhaps tell te judges some jokes. This one may help you:
A man walks into a fish and chip shop with a fish under his arm.
He asks "Do you have any Fish cakes?"
"Yes, of course!" says the owner.
"Great!" replies the man, nodding at the fish under his arm "Because its's his birthday!"
So....
Saturday, the 9th of July will see the girls lining up in their droves and strutting their stuff down the catwalk.
Have a listen to the organiser themselves below.
Visit the
Girlfriend website
for more information on this event.
Whatever you do, be sure to let us know how your weekend went!
If you liked this post, please share it!