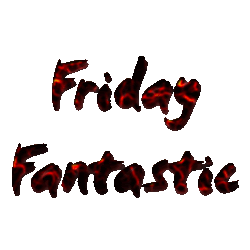 Can't think of
what to do in Adelaide on the weekend
? Every Friday we'll provide you with a "Friday Fantastic" idea!
Body, Mind and Psychic Expo
Ahh the mystery that surrounds the
Wayville showgrounds
, where one weekend a year comes the Body, Mind and Psychic Expo.
This weekend, the expo is on again.
The place goes nuts! There is room for 300 stalls at the expo, with tarot readers, palmistry experts, crystal ball readers, ghost whispers and the slightly odd face readers. Odd because most people can read faces, I'm sure, so that seems quite intruiging.
What I have always been concerned with the expo though, and what I am sure is a running joke in South Australia, is why do the psychic's bother with events such as these? They should be raking in the dollars with their psychic powers! If they were psychic, why are they not giving out the lottery numbers to charities, or point on a map where Black Beard's long lost treasure is? This may be worthwhile to challenge a Psychic, to guess how many coins riside in your wallet, that if they guess it, they are pshychic! Then demand to know where Black Beard's booty is.. A-HARR!
But I am certain I am missing the point about this expo. It's more about learning a culture and a way of life. It is to learn of goods such as health products and lotions. Learn of massages, reflexology and aromatherapy.
To learn more, visit the expo's
website
. Get along this weekend for something a little bit different.
Whatever you do, be sure to let us know how your weekend went!
If you liked this post, please share it!